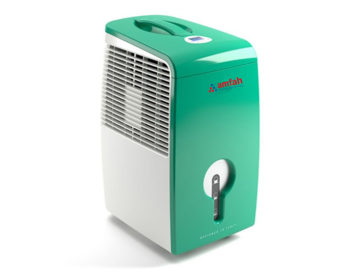 Have Any Questions?
Call Us Today
FUNCTIONS
PURE SYSTEM 3
Triple filtration system which combines the filter with activated carbons (eliminates odors and deactivates any potentially harmful gases) HEPA filter (retains fine dust with a few microns diameter)
Photo catalytic filter (sterilizes air by eliminating a high percentage of viruses and bacteria).
SUPER DEHUMIDIFICATION
Combines dehumidification with heating thanks to a 1000 W electrical element that significantly reduces dehumidification time.
BACK CABLE WINDER
Cable winder to tidily put the product away.
DIGITAL CONTROL
Multifunction electronic panel, to set the desired humidity level and activate the Drying mode; moreover, Aquaria is equipped with back-lit LCD display to view humidity level and ambient temperature.
Dehumidification capacity: 22 L/D

Tank capacity: 3.5 litres

Digital control

LCD Display

Full tank alarm

Constant condensation disposal
Electronic defrosting device

Hidden tank with push-pull closing panel

Water tank with handle, for easier transport and emptying

Visible water level

Handle

Wheels
Have Any Questions?
Call Us Today